We are a small business located in Nashville, TN, and we are passionate about our Seed Packets! They are handmade by us - cut, printed, and glued. That means worry-free for you. We have been a part of thousands of events all over the United States and our clients let us know they love that our products are affordable, high-quality, eco-friendly, and custom. These personalized Seed Packet Favors are perfect for any occasion, whether it be a Wedding, Baby Shower, Birthday, Memorial, or Business Promotional Event.  They can be customized with your own special message or you can use the wording shown in the listings. We hope to be a part of your next event!
Featured in...
WOMAN'S DAY -  "While you're growing your family tree, guests can grow their garden with a packet of wildflower seeds."
Featured Favorfully Seed packet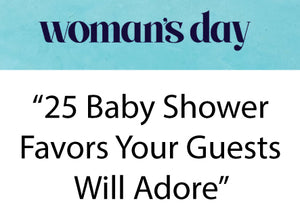 Contact Favorfully
For more information, questions, or requests, visit our Contact Us page, email at favorfullyfavors@gmail.com, or call (615)601-1150.